Stepping Forward after COVID-19.
1 September 2020

Posted by:

admin

Category:

News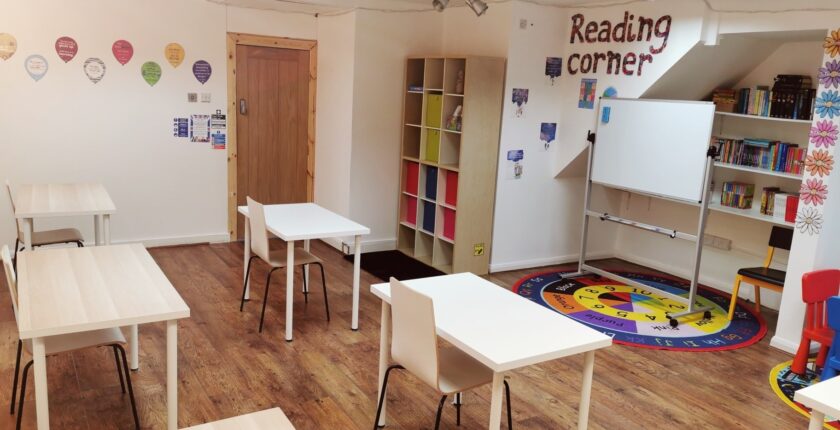 Everything was going so well for us in the first year of opening our premises; tuition was in full swing and a lot of our focus was going into preparing our GCSE and SAT's students for their exams in May and June. A lot of our students were on track to improve their grades by 2/3 grade boundaries and students who were once failing were all on track to pass their exams. This was until COVID-19 hit us all hard when we were all the least prepared for it.
In March 2020, SAT's and GCSE examinations were cancelled, which meant we had to say goodbye to a large portion of our students. To keep staff and students safe, before the national lockdown was announced, with a heavy heart, we decided to close our doors and move from face to face tuition – something which we really pride ourselves on – to online tuition. Online tuition was something that was quite alien to us; we had to adapt quickly in order to provide our students with some continuity. The world was becoming a very scary place for everyone, but in particular, for our younger learners as they were being robbed of their education, their friends and their routine.
We wanted to give young people some structure, which is why we launched our home-schooling package at an affordable price. We were aware that the economy was in a slow decline, people were losing their jobs, and many business were taking advantage of people due to COVID-19. We didn't want to do this – we genuinely wanted to give children some sort of structure. Home-schooling was initially 3 hours per week in English, Maths and Science for years 3, 4, 5. 6, 9 & 10. Classes filled up fast and students were enjoying interacting with one another and continuing their learning.
We are so proud to say that during the pandemic, we have been able to deliver over 1150 hours of tuition to students across all key stages. We were able to give them the structure, routine and interaction that they so desperately needed.
Just like everyone else, the past few months have been an extremely intense and difficult time, however we have come out the other side and are thrilled to say that we were able to reopen on Monday 31stAugust. We would like to take this opportunity to say a huge thank you to all the parents that have supported us through this unprecedented time. You have been so patient while we navigated our way around new learning problems and figured out what worked and what didn't. As a small business, we really couldn't have done any of this without you.